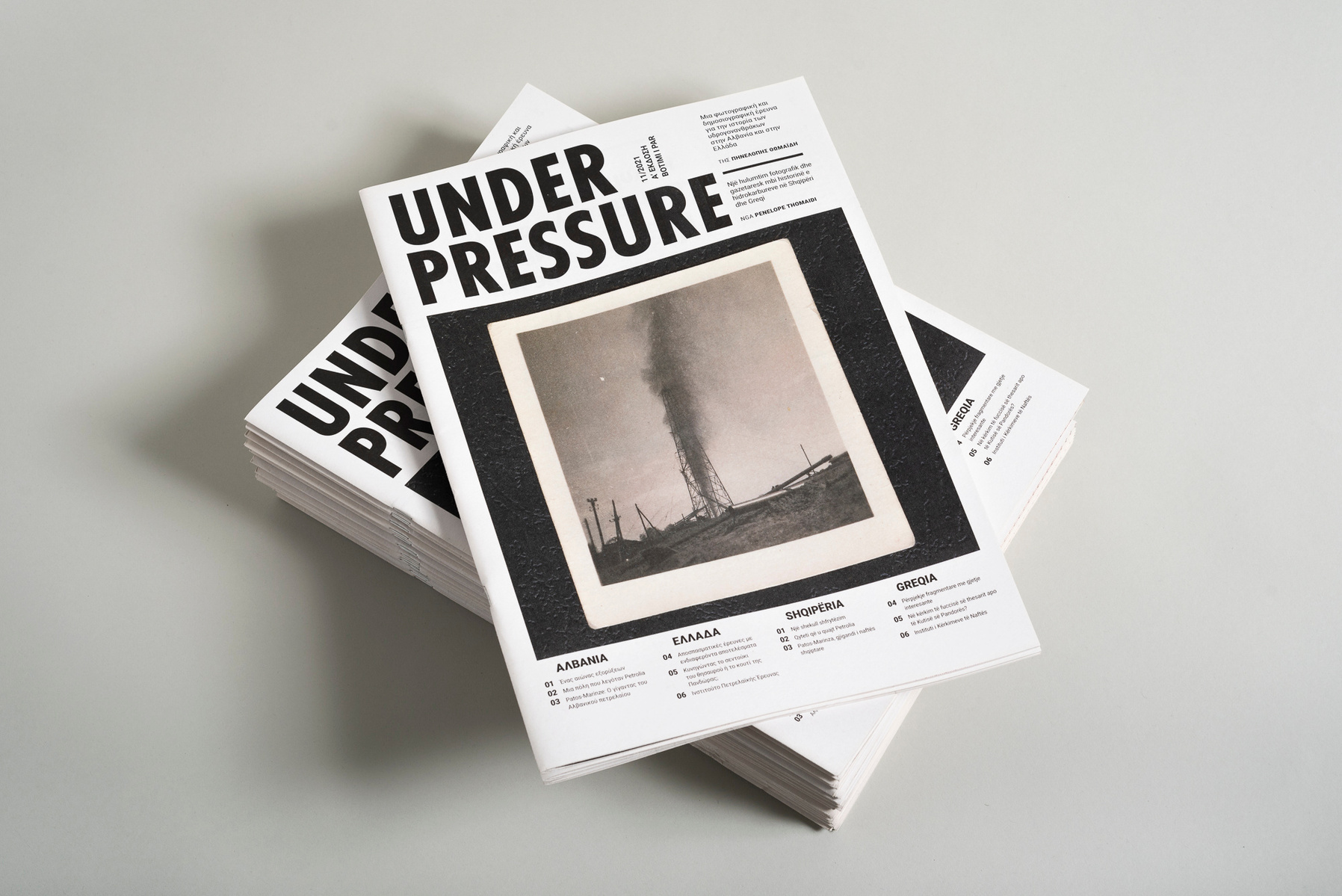 Part of Under Pressure photographic and journalistic investigation has been printed in the form of a newspaper in 1000 copies with the support of iMEdD and is available free of charge. You can also view the online version here.
64 pages of photographs, archival material and texts bring together information on the legacy of a century of oil extraction in neighbouring Albania and the fragmented efforts to locate and exploit the "black gold" in Greece from the early 20th century to the present day. In a paradoxical reality, in the midst of a climate crisis and energy transition, we look into the past in order to imagine the future of these underdeveloped regions on the south-eastern border of the EU.
Hard copies distribution has been focused to the local communities that are affected by the either the history or the current development of the oil and gas exploration and exploitation both in Albania and Greece.
If you wish to receive a copy by mail, to distribute or to arrange a presentation in your area, please contact me at penelopethomaidi@gmail.com
The printed publication is bilingual (Greek and Albanian) and an English version will be available online soon. Stay tuned!
See and download the newspaper in greek-albanian here.