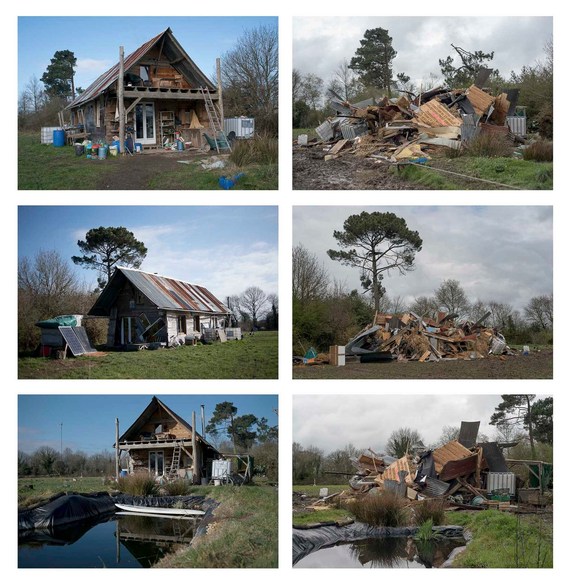 A LITTLE ABOUT MY APPROACH
Observing,
documenting,
questioning,
connecting,
communicating
through photography.
This is what I do. If you are looking for a documentary photographer who loves research and can give a visual form to your story with respect to the people involved in it, or if you wish to organise a lecture or a visual storytelling workshop that would empower it's participants, let's work together.
I am a greek photographer, currently based in Athens, often visiting France and available for commissions worldwide. Following the documentary tradition, my personal work explores environmental and social issues with curiosity and personal commitment.
Below you will find the full range of services I am offering. If you wish to discuss details for a possible collaboration, please get in touch. I will be happy to speak with you. We can work together in english, spanish, greek or french.
SERVICES

Photojournalism &
Documentary Photography
Are you a photo editor, a journalist or a communication professional looking for a documentary photographer who can give a visual form to your story or project with respect to the people involved in it? Would you like to cover an event?
I will be happy to do some research, work in the field and discuss with you the practical details of a fruitful collaboration that will put your story in pictures, context and emotions. Make an inquiry.
Portraiture
Portraits can tell stories about those in frame and give information about their time and place, or even about the values they represent in life or work.
I enjoy working on portrait assignments: from editorial portraits, to studio portraits or corporate portraits that will add an extra value to your professional profile. Do get in touch for details! Assign a portrait session.
Photography
Workshops & Lectures
For everyone
Visual storytelling workshops can be a tool of empowerment for different kinds of groups of people: from kids and teenagers that are full of questions, to elders that have many stories to tell. Working in a team and discovering the tools to tell one's own story might change the way we create history, the world and our future!
For photographers
Editing skills, research methodology, dummy books design, marketing tools, presentation strategies are some of the subjects an educational workshop designed for student photographers might treat. Being well organised helps you get better prepared for your next project. Let's discover together what's next!
Educational &
Curatorial Programmes
Starting from my background in arts & graphic design and driven by a personal need to ask questions and share the answers in comprehensible and motivating ways, I sometimes design educational or curatorial programmes around documentary photography.
Organisation and design skills, passion for fine details and the ability to find solutions that can adapt to different budgets and to bring people together in fun and participatory contexts, are some of the elements I use when working an exhibition, an educational activity or a publication that involves photography.