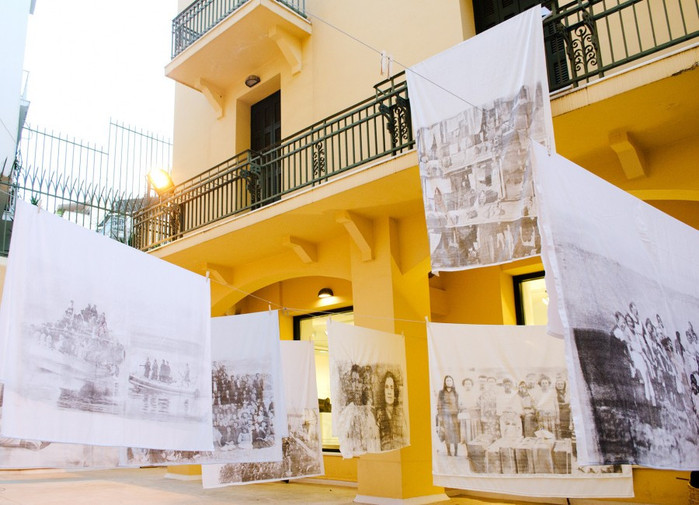 Displacement - Installation [2013]
Created along with visual artist Marina Siouti, Displament gathers a series of large format group portraits of populations that have been violently displaced from their homes for either political or economic reasons -exiles, refugees and migrants.
The original archive pictures have been enlarged and transferred on textile of the size of bed linen. In each group portrait the figure of a single person has been manually embroidered.
One of the linen has been embroidered with the an extract by greek writer and former political exile Chronis Missios. The text speaks about how official history treats people as if they were just numbers and about the importance to perceive History as a whole of individual experiences, smaller but truthful histories.
The textiles are installed in the space hanging from laundry ropes, creating several routes for the visitors to follow. A mention of the basic separation of space often seen in refuges hosting displaced people.
Shown at:
Museum's Night - National Bank of Greece Historical Archive, Athens, GR, 2013
Gradient: Form Gray to Color Scale, Ioannina, GR, 2014