CURATING @ Balkans Today. The present of a wounded landscape | Athens Oct. 9-25, 2020
October 9, 2020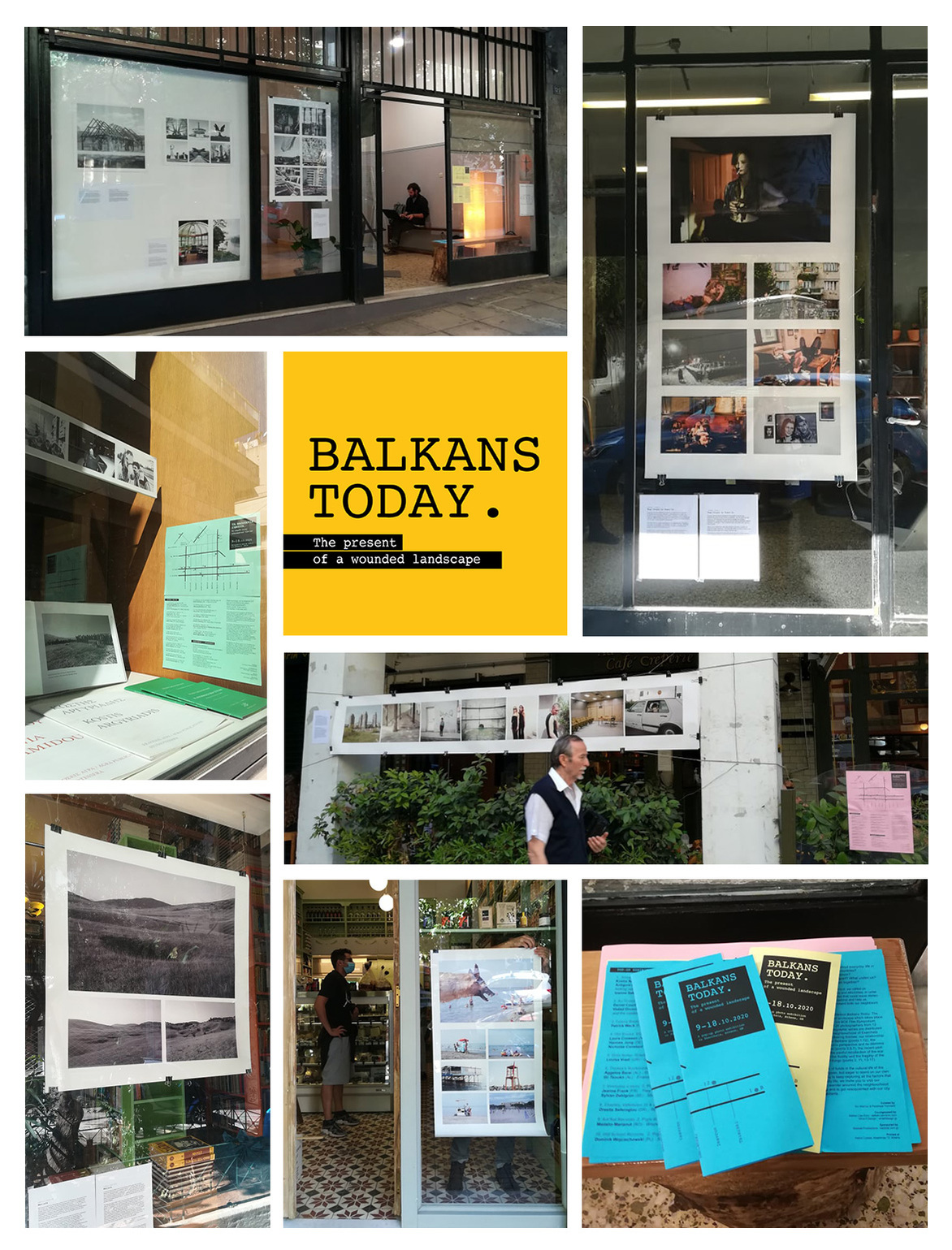 How much do we know about everyday life in the neighbouring Balkan countries? What do we have in common? What makes us stand apart? What unites us? What can we accomplish together? With those questions in mind, we called on photographers of all ages and ethnicities, in order to find photographic series that could leave stereotypical representations behind and help us, instead, to better understand both our neighbours and our own selves. This is how we organised a pop-up photo exhibition in 17 different spots (bookstores, records stores, cafes) of Exarchia, a central historical neighbourhood of Athens.
26 photographers from 12 countries participated in this pop-up exhibition, which took place in the context of the 3rd Film Symposium Balkan Can Kino and was curated between Evi Stamou and me. The photographic series were distributed across the streets of Exarcheia according to the following themes: our relationship with the rest of the Balkans, the younger generation's perspective and its dilemma facing immigration, the recent past, the painful recollection of the war and, last, the fluidity and the fragility of the present state of things.
Taking the lack of funds in the cultural life of the Balkans as a given, but eager to stand on our own feet and willing to keep exploring all those factors that shape our daily life, we invited visitors to wander about the neighborhood of Exarcheia in Athens and to get reacquainted with our city and its inhabitants in a real Balkanic context.
Thanks to all the photographers who trusted us with their work.
Participating photographers: Kostis ARGYRIADIS (GR), Aggelos BARAI (AL), Petrut CALINESCU (RO), Laura CNOSSEN (NL), Nicholas CONSTANT (UK), Dan COURT (UK), Sylvan DAHLGRUN (SE), Vedad DIVOVIC (BIH), Jeanne FRANK (FR), Hannnes JUNG (DE), Ilir TSOUKO (AL), Babis KOUGEMITROS (GR) & Vassilis KONSTANTINOU (GR), Jacopo LANDI (IT), Thodoris NIKOLAOU (GR), Madalin MARIANUT (RO), Antigoni PAPANTONI (GR), Kosmas PAVLIDIS (GR), Ioanna SAKELLARAKI (GR), Orestis SEFEROGLOU (GR), Nick StOEGGER (US), Louiza VRADI (GR), Patrick WACK (FR), Dominik WOJCIECHOWSKI (PL), Rafael YAGHOBZADEH (FR), Lila ZOTOU (GR)
Follow the exhibition's Instagram account. More at: https://bit.ly/3jaqQC3